Spring Clean Your Kia in Houston, TX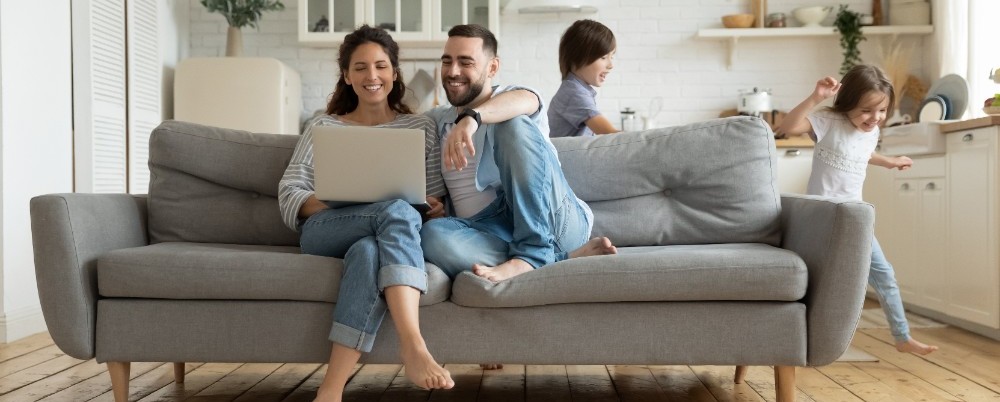 With warmer weather rapidly approaching, there is no better time than now to spring clean your Kia vehicle from head to toe. Nothing is better than hopping behind the wheel of a driving option that is pristine as the day you first bought it, so we at Fredy Kia are here to give you some tips and tricks to get the job done right. If you need some extra equipment, give our Parts Department a call today!
Exterior
Let's begin by giving the outer shell of your vehicle some attention, since first impressions are everything when you head to your dinner plans. To start, giving your vehicle a carwash from front to back will wipe away any dirt and grime that might have accumulated during the cold months. Once that is done, you can move to your tires, hub caps, and wheel wells to make them sparkle in the sunlight while you glide over the pavement. Don't forget to use some glass cleaner to wipe away any smudges that might be present on your side mirrors and windows to give you a clear view from the cabin. To up the ante, wipe down your headlight panels to make sure they are not hindered when the sun sets. Then, you can add some car wax to your paint job to turn heads when you cruise down the roadway.
Interior
With the outer shell of your vehicle looking like new, let's move to the most crucial part of your automobile. After a while, your cabin can start becoming pretty messy, especially if you are the designated carpooler to soccer practice or simply make long commutes every day. To get the ball rolling, remove your floor mats and vacuum your carpeting to ensure that all food crumbs, dirt, and debris are picked up. Then, you can hose your mats down to make sure any leftover spillage stays outside of the cabin. If you usually travel with children, then the backs of your front seats might be covered in unexpected sneezes or coughs. To prevent these from spreading, use a gentle shampoo on your upholstery. Or, if you have leather, contact us for an approved product that won't dry your seats to a crisp.
Surfaces
Last, but certainly not least, let's go over sanitizing procedures, so you can keep your friends and family safe. First, we recommend using disinfectant wipes to make sure your radio, climate control system, door handles, and every other high-contact area is free of dangerous germs or bacteria. Of course, with limited supplies, you can always use a blend of soap and water to get the job done just as well. Then, you can move on to your instrument panel and windows to get rid of fingerprints and smudges leftover by the children riding with you. Once that is accomplished, we recommend using a microfiber cloth for your touchscreen. If you use harsher materials like paper towels, it might leave irreparable damage, which is that last thing you want. Finally, keep a bottle of hand sanitizer in your glove box to keep your interior safe from now on.
When you decide to spring clean your Kia in Houston, TX, follow our guidelines here at Fredy Kia! In the meantime, you can get in touch with us to have your questions answered.

Sales Hours
(346) 335-9430
| | |
| --- | --- |
| Monday | 9:00 am - 9:00 pm |
| Tuesday | 9:00 am - 9:00 pm |
| Wednesday | 9:00 am - 9:00 pm |
| Thursday | 9:00 am - 9:00 pm |
| Friday | 9:00 am - 9:00 pm |
| Saturday | 9:00 am - 9:00 pm |
| Sunday | Closed |
Testimonials
Great service friendly people
6-27-2020
GREAT SERVICE
6-24-2020
I got a deal that could not have been better
6-13-2020
This is my second purchase with these guys.
6-11-2020
Great service
6-11-2020
I am beyond thankful for Fredy Kia and their workers Leslie Libby, and Edgar.
5-31-2020
The car drove smooth, trade in process was easy
5-29-2020
Yoseuf and Mohammad was big help on getting me a brand new Kia Rio.
5-7-2020
Leslie, Libby and Edgar were amazing I will definitely continue to do business with them.
5-3-2020
Go Holla at Gabby she'll get the job done.
4-16-2020
Wonderful Dealership With NO Pressure.
4-12-2020
Best car buying experience I have ever had.
4-6-2020
I had the best experience from them!
4-1-2020
A big star for his professionalism, politeness, and knowledge on his cars!
3-26-2020
I love it here I got a fantastic car that I really love
3-22-2020
Great experience with sue
3-12-2020
in and out in a timely matter
3-6-2020
he went the extra mile
3-4-2020
The absolute best car purchase I've ever had.
3-3-2020
Having her as guidance helped a lot
2-20-2020
Read More